Handmade 14 karat pure gold jewelry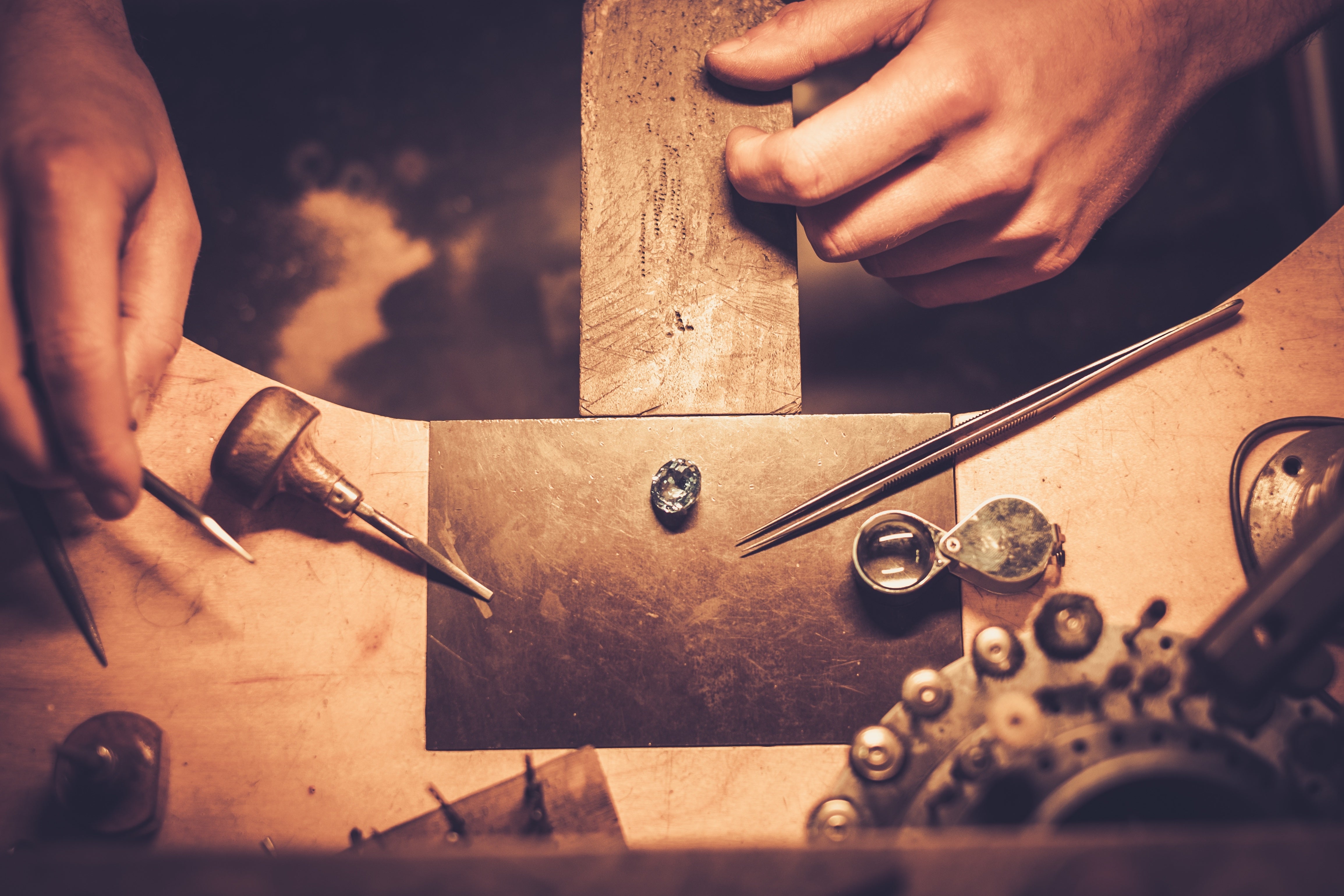 handmade jewelry
LALOLA is a modern jewelry brand based in the Netherlands. All our jewelry is handmade by renowned goldsmiths with many years of experience.
The great value of handmade jewelry is that it is personal and meaningful, as they are designed and made specifically for the person wearing it. Every handmade piece of jewelry is unique, because it is made by hand and not produced by machines. That is also why it offers a higher quality and durability than jewelry that is machine-made. The goldsmith pays attention to every detail during the production process and ensures that the jewelry fits perfectly and is comfortable to wear. 
Our entire collection has been carefully compiled and designed by ourselves. In addition, almost all jewelry can be personalized. In this way we ensure that each piece has a unique and individual character.
Our materials
Our jewelry is made of 14 karat solid yellow, white or rose gold. It is made to wear every day and on every occasion. We don't sell gold-plated jewelry. Put your jewelry on and never take it off again. You can wear it while sleeping, showering, exercising, etc.
The satin cords of our bracelets are also of high quality. They can always stay on and are very durable. But because it's a fabric product, we recommend to replace the satin cord every now and then. You can order new satin cords here.
Our beliefs
We stand for delivering craftsmanship and high quality. We believe that every piece of jewelry deserves to be made with care and utmost precision. We ensure that the jewelry is sturdy and of high quality, so that you can enjoy it for a lifetime. Our goldsmiths have years of experience and are known for their precision and eye for detail. We deliver tailor-made solutions instead of mass production.
We know that jewelry can be precious and have an emotional charge. That is why we like to listen to the wishes of the customer and always strive for the desired and best result. Our jewelry always meets our most important requirements: unique, timeless and customizable.
We offer our jewelry at an affordable price, so that it remains possible and fun for everyone to buy high-quality and personalized jewelry: for yourself or for someone else.
Personalised
Tell your story and we'll capture it in gold!
All our jewelry is handmade by our goldsmiths. Discover our beautiful collections, choose your favorite piece of jewelry and personalize it to create your perfect unique and timeless piece.
The story you capture in gold are moments, memories or people you want to keep close to you forever. The birth of your child, your wedding day, a dear friendship, your love for your parents, a memory of your deceased loved ones, literally everything is possible!
Think of an engraving in your own handwriting, a fingerprint of your loved ones, a letter of your family member, a symbol that reminds you of a moment or person... everything can be incorporated into our designs. Discover the endless possibilities to personalize your LALOLA jewelry.
Infinite possibilities
Our collection is designed in such a way that all jewelry can be perfectly combined. It is therefore always possible to expand your own collection with a new piece of jewelry that fits well with what you already have. It is also possible to expand a necklace or bracelet with more pendants (initials, symbols, diamonds, bolts, squares, etc.). We will make sure your jewelry moves with the times.
We have created special Mix & Match collections, with which jewelry you can make endless combinations, tailored to every occasion, party, or special moment. You can keep alternating and you will come out every day with a new look.
Take a look at our beautiful collections. Do you have questions about the possibilities to personalize your jewelry? Please feel free to contact us. We are very happy to think along with you!