Handmade 14 karat pure gold jewelry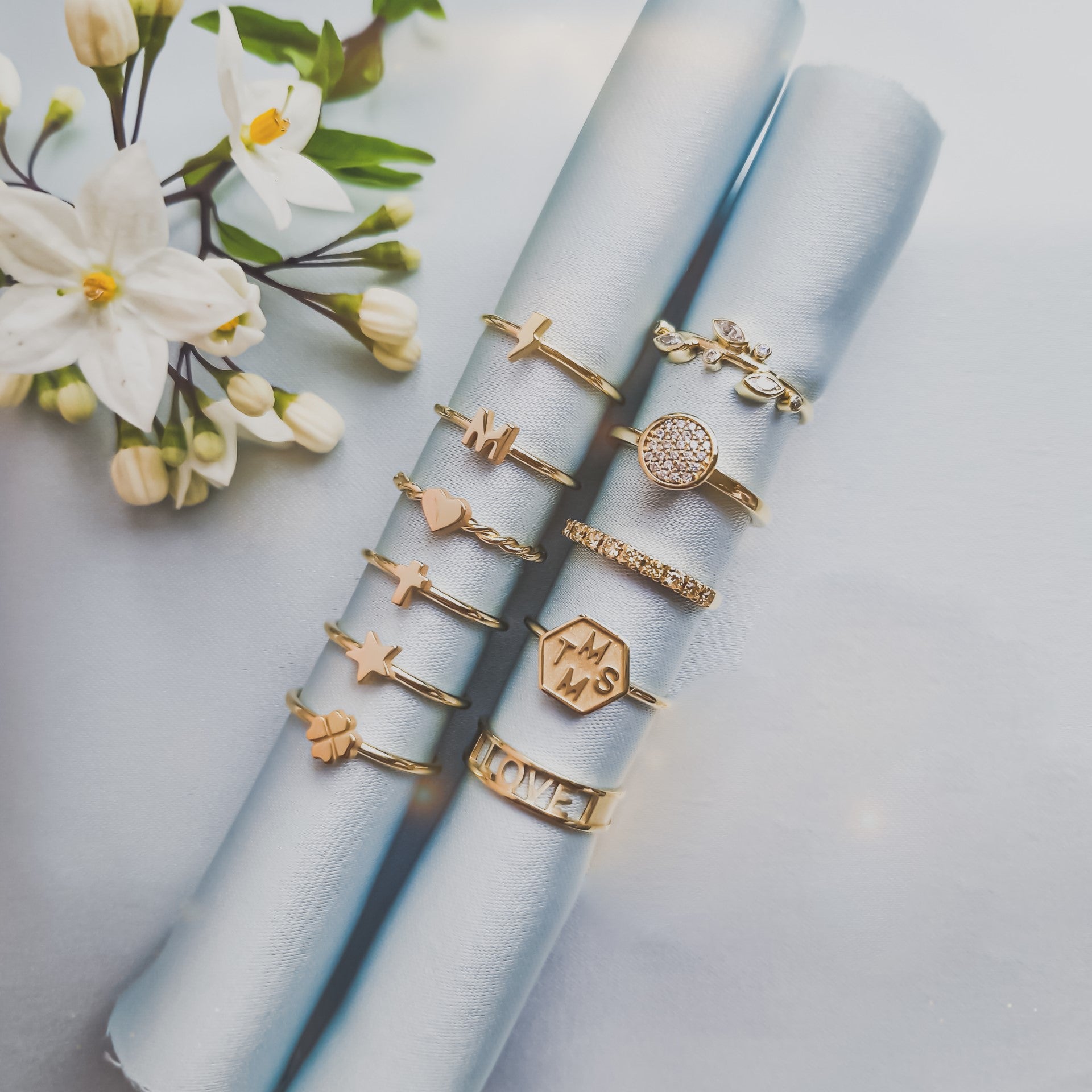 What is my ring size?
There are several ways to measure your ring size. On this page you can read a number of useful tips and tricks.
There are a few things you have to take into account:
We recommend that you measure your fingers at different times of the day (morning, afternoon and evening). Keep in mind that your fingers can expand when it's warm.
In addition to the shape and thickness of your finger, the thickness of the ring is also important to take into account. The wider the ring, the larger ring size you will need.
NOTE: All rings are custom made according to the size you specify when you order online. Some rings are difficult to adjust in size, with some it is possible. Therefore, be very careful when determining your ring size. If you have questions, please contact us.  
1. I do not have a suitable ring
Are you not yet in possession of a suitable ring? No problem, we have handy ring sizers to measure your ring size. You can order these here.
If you have already ordered a ring and you have chosen "Ring sizer" in the option "ring size", we will send you a ring sizer to your address for free. You can then email the correct ring size to info@lalolajewelry.com. Don't forget to mention your order number.
How to use the ring sizer?
Push the end of the ring sizer through the belt-like opening to form a ring shape.
Slip the ring sizer onto your finger. Adjust it to give it a comfortable fit. Check that it slips over joints of the finger without difficulty. Make sure it is not too tight on your finger, keep in mind that the ring must still be able to pass over your knuckle.
Read off the indicated size when you achieve the best fit on your finger.
2. I already have a suitable ring
If you already have a ring that fits well, you can use it to measure your ring size.
Take a ring at home that fits the finger that will wear your desired ring.

Take a ruler and measure the diameter of the inside of the ring (do not include the edge).

The number of millimeters is the ring size. In the sample image below, the ring size is 16. We work with other ring sizes so use the conversion chart below to find your ring size. Size 16 can therefore be translated to ring size 50.5.
sample image
Conversion chart